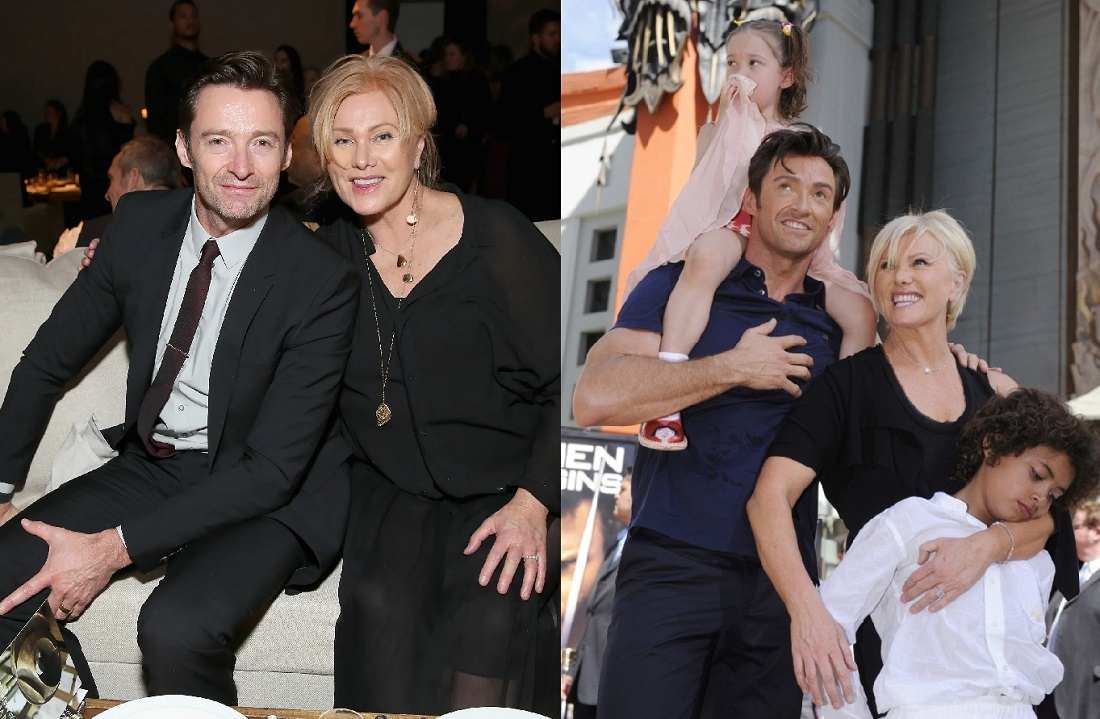 All About Hugh Jackman's Marriage, Wife and Children
Who is Hugh Jackman?
Hugh Jackman is an Australian actor, popularly known for his portrayal of the Marvel superhero, Wolverine, a role that earned him the Guinness World Record for longest career as a live-action Marvel character until the record be surpassed in 2021 by Tobey Maguire. and Willem Dafoe after the release of Spider-Man: No Coming Home.
Hugh Jackman's full name is Hugh Michael Jackman. He was born on October 12, 1968 in Sydney, New South Wales, Australia to his parents: Grace McNeil (mother) and Christopher John Jackman (father). In 2022, Hugh Jackman is 54 years old.
About Hugh Jackman's Parents
Parents of Hugh Jackman: Christopher John Jackman (father) and Grace McNeil (mother) were English. They moved to Australia in 1967. Her father, Christopher John Jackman was a Cambridge-trained accountant. He died on September 5, 2021. Christopher John Jackman died peacefully in his sleep and was 84 at the time of his death.
Hugh Jackman's mother Grace McNeil left the family when Hugh Jackman was only eight years old. She returned to England with two of her daughters, Sonya and Zoe Jackman.
Of his parents' split, Hugh Jackman said:
"My anger didn't really surface until I was 12 or 13. It was triggered because my parents were going to reconcile and didn't. All these years I had held out hope that they would.
Jackman later discovered that the cause of his mother Grace McNeil's departure was due to her suffering from undiagnosed postnatal depression. Jackman and his mother have reconciled and they now have a good relationship. The mother and son have been photographed together at premieres and red carpet events for the past few years.
About Hugh Jackman's Siblings
Hugh Jackman has five siblings, four direct siblings from his parents and a half-brother from Grace McNeil's second marriage. Hugh Jackman's sister Sonya Jackman was brought back to England by Grace McNeil when Hugh Jackman was eight years old. She now works as an accountant, just like her father.
Ian Jackman is the brother of Hugh Jackman. He grew up in Australia with Hugh Jackman and Ralph Jackman. Ian Jackman currently works as a senior solicitor and resides in Melbourne.
Ralph Jackman is the other brother of Hugh Jackman. We don't know much about him at the moment. Zoe Jackman is Hugh Jackman's sister and she prefers to stay away from the spotlight.
The identity of Hugh Jackman's other brother from his mother's second marriage is unknown.
About the marriage and marriage of Hugh Jackman
At the time of this article's publication, Hugh Jackman is married to his wife Deborra-Lee Furness. Jackman and Furness married in 1996 and have been together for 26 years.
Hugh Jackman's former girlfriends
Interestingly, Hugh Jackman's most notable relationship to date is with his wife of 26+ years. Other women Jackman has dated in the past (if any) are not known.
About the marriage of Hugh Jackman and Deborra-Lee Furness
Deborra-Lee Furness is an Australian actress and film producer. She was born on November 30, 1955 in Annandale, New South Wales, Australia. She is currently 66 years old. According to information collected by DNB Stories Africa, Furness and Jackman met in 1995 on the set of the Australian television show, Correlli. Two weeks after they first met, Hugh Jackman said he was already in love.
The actor said:
"I knew two weeks after meeting Deb that we were going to be together for the rest of our lives."
While they were friends at the time, four weeks later, Jackman reportedly confessed his feelings to Deborra-Lee Furness. In an interview, Jackman said he invited around 20 people to a dinner party and Deborra-Lee Furness was among the guests. Once Jackman was alone with Furness, he admitted he had a crush on her and Furness said she had a crush on him too.
Jackman later found out that Furness had passed up an outing with the legendary Mick Jagger to attend dinner. Afterwards, they started dating. Three weeks into their relationship, Deborra-Lee Furness, who is thirteen years older than Hugh Jackman, began to have second thoughts. However, Hugh persevered, and Furness eventually decided to stay.
After four months of dating, Hugh Jackman offered Deborra-Lee Furness a ring he designed himself. Furness said accepting Jackman's proposal was a no-brainer. They married on April 11, 1996, at St. John's in Toorak, Victoria, a suburb of Melbourne. At the time of their marriage, Deborra-Lee Furness was 40 and Jackman was 27.
After the wedding ceremony, Jackman and Furness tried to have children biologically, but it wasn't easy. Furness had miscarriages. The couple tried IVF (in vitro fertilization) but without success. Jackman said the miscarriages were particularly difficult for Furness. Eventually, the two decided to adopt. In the year 2000, the couple welcomed their son, Oscar Jackman. Furness and Jackman were in the delivery room when Oscar was born. It was Jackman who cut the umbilical cord. In 2005, Jackman and Furness welcomed their daughter, Ava Jackman, also through adoption. In April 2022, Hugh Jackman and Deborra-Lee Furness celebrated their 26th wedding anniversary.
About Hugh Jackman's Children
As of September 2022, Hugh Jackman and his wife, actress Deborra-Lee Furness, have two children together, both by adoption.
List of children of Hugh Jackman:
a. oscar jackman
Oscar Maximilian Jackman is Hugh Jackman's first child. He was born on May 15, 2000 to Hugh Jackman and his wife Deborra-Lee Furness by adoption. He has a sister, Ava Jackman. Oscar Jackman prefers to stay away despite his parents' celebrity status. He is currently 22 years old.
b. Ava Jackman
Ava Eliot Jackman is the second child of Hugh Jackman. She was born on July 10, 2005 to Hugh Jackman and Deborra-Lee Furness by adoption. She is an aspiring ballet dancer and is often seen walking around with her parents. Ava Jackman is 17 years old.