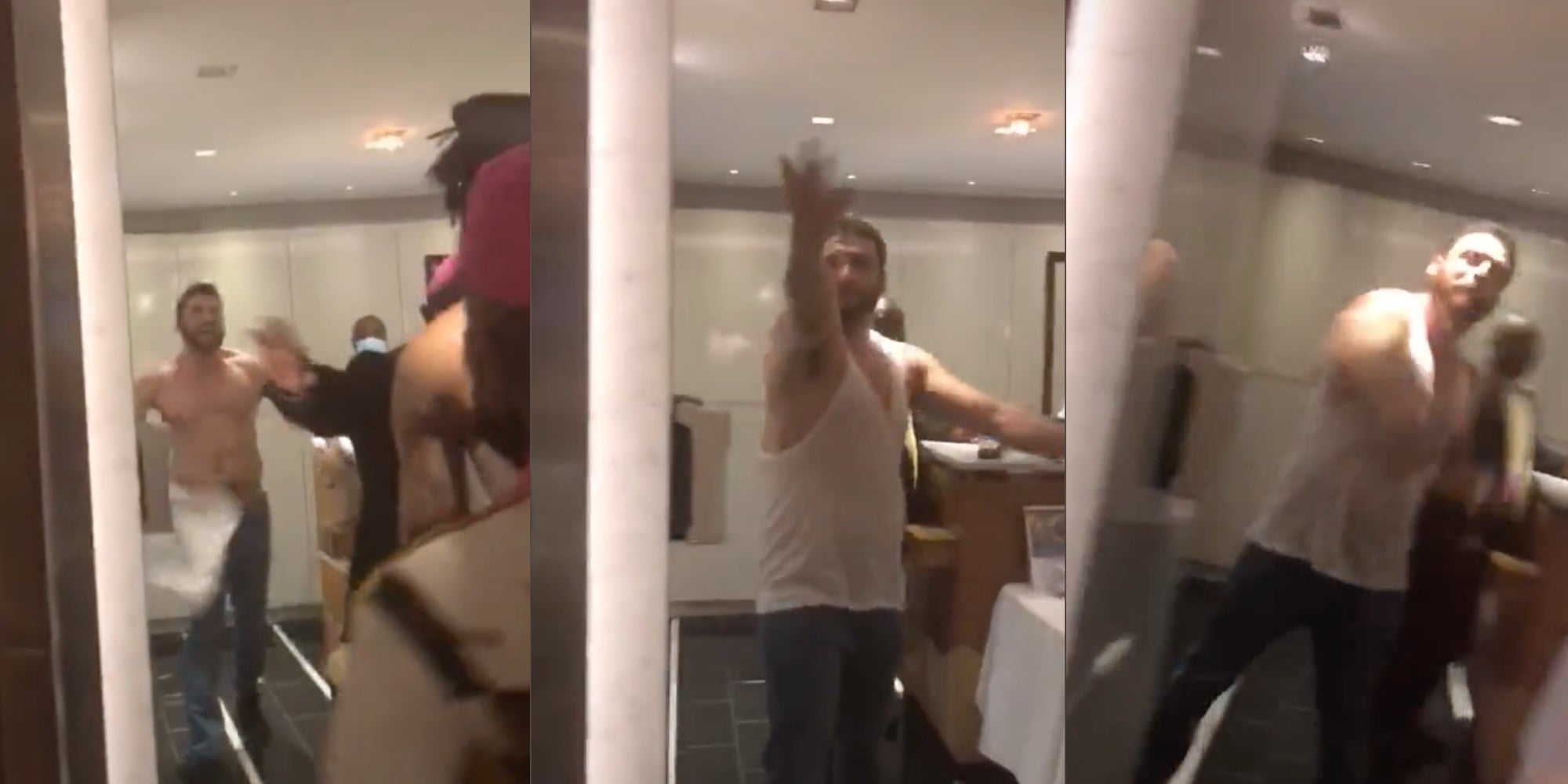 Angry striptease man during racist and homophobic rant
A TikTok video showing a man undressing while shouting racist and homophobic slurs at Beyoncé's choreographer gained attention on Twitter after the original was taken down from TikTok.
Originally filmed and shared by choreographer Jonte 'Moaning (@hellojonte) on his TikTok account, the video shows a tall Caucasian man shouting racial and homophobic slurs, including the N word, at Jonte and his friends, who are black, all while undressing. in front of a security guard as the cameraman and his friends walk away.
Jonte 'Moaning has notably created choreography for artists like Beyoncé and BLACK PINK, among others.
The video was also shared by @TimTweeting, where he got similar answers.
Not much is heard about the incoherent screams of the man and the non-confrontational responses of the men in this video. His body language, according to commentators, strongly resembles that of a person on methamphetamines – "tweaking."
"This is right here the shuffle tweaker", Twitter user @ NoobHammer3000 wrote.
"Why would you want to take your shirt off while simultaneously uttering homophobic hateful words?" @fomalicious asked on Twitter.

User @Crakeur echoed similar sentiments.
"The best way to prove you're not gay when you're confronted with a group of men is to get naked and let the gay men see you naked," @Crackeur wrote.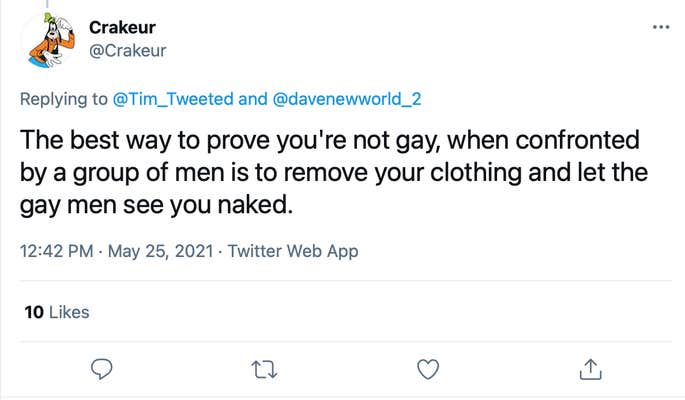 The man has also been compared to Hugh Jackman, given his physical appearance.
"This new Wolverine movie looks like shit," @PossibillyTea wrote on Twitter.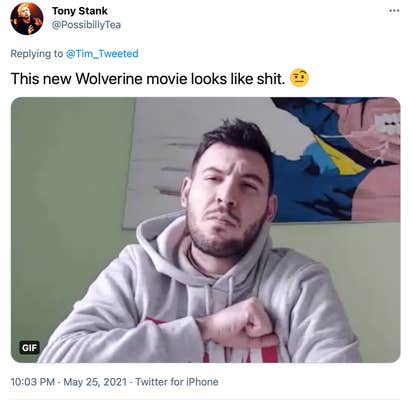 The Daily Dot contacted Jonte '.
---
The best stories of the day
* First published: May 26, 2021, 9:07 a.m. CDT
Brooke Sjoberg

Brooke Sjoberg is an editorial intern for The Daily Dot and studies journalism at the University of Texas at Austin. She is also the life and arts editor of the Daily Texan and an editorial intern for Texas Connect magazine.