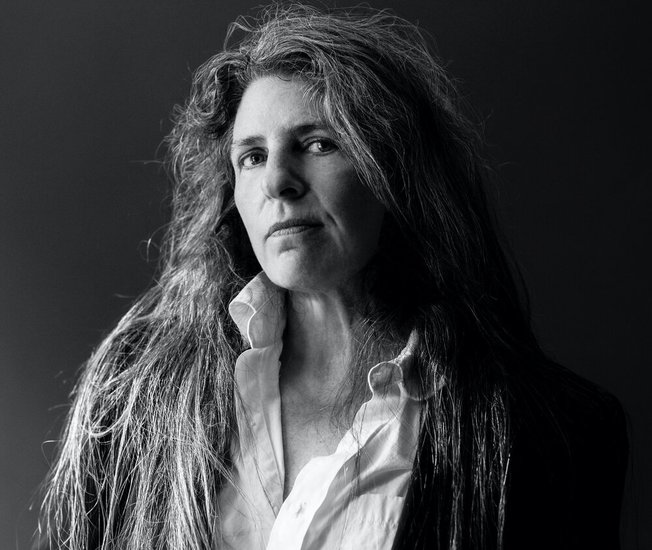 Bethlehem Library Notes for Thursday, October 7, 2021
[ad_1]
Spend the afternoon with New York Times bestselling author Jean Hanff Korelitz at a special virtual event on Sunday, October 17 at 1 p.m. ET. Korelitz is the author of seven novels, including "The Plot," which was featured on The Tonight Show as the 2021 Fallon Summer Reads Choice.
She also wrote "You Should Have Known," which was adapted as an HBO series, "The Undoing," starring Nicole Kidman and Hugh Grant, and "Admission," which served as the basis for the 2013 film starring Tina Fey. . A new novel, "The Latecomer", will be published on May 31, 2022.
Visit our online calendar to register: bethlehem.librarycalendar.com/events/afternoon-jean-hanff-korelitz.
Welcome october
October is almost here, and with it all the spooky fun of fall this month is known. At the library, we love Halloween, and we've got loads of activities to help get you in the mood.
Large gourds
Our virtual pumpkin carving contest is back! Carve a pumpkin with panache at your own pace in this event for families and adults. Simply send a color photo of your pumpkin to
. Include your full name, email, phone number, and category. Registrations will be accepted from October 11 to 29.
Prizes will be awarded for the scariest pumpkin and the dumbest pumpkin in the adult and family categories. Please enter only pumpkins carved by you or your family this year. Entries will be judged by library staff and prizes, provided by the Friends of Bethlehem Public Library, will be awarded in early November.
Scary savings
Join us on Monday, October 11 at 3 p.m. on the Green to customize your own monster bank with acrylic paint or permanent markers. While your Monster Bank dries up, you can relax and enjoy a variety of Pixar shorts. This event is for children in grades two to eight. To register, visit bethlehem.librarycalendar.com/events/monster-bank.
Trunk or treat
We're teaming up with Bethlehem City Parks and Recreation for another awesome outdoor Trunk or Treat event on Tuesday, October 26 from 4 p.m. to 6 p.m. at Elm Avenue Park. This free community event will feature dozens of creative tip or treat stations hosted by local community groups.
Candy in the library
Our preschool friends are invited to make treats at the library on Thursday, October 28, but in the interests of everyone's health and safety, it will be a little different this year. We ask everyone to stop at any time between 10 a.m. and 3 p.m. to avoid the crowds being too busy at any given time. Costumes are optional, but fun is not! Bags of treats will be provided.
A great way
to give back
Also in October, we participate in the Great Give Back, an opportunity for library patrons to participate in meaningful and service-oriented experiences. From October 1 to 17, we will be collecting new unopened household cleaning and hygiene products for the Bethlehem pantry. A collection receptacle will be installed in the hall.
You can also stop by the library's community room on Saturday, October 16 from 3 p.m. to 4 p.m. to create cards with kind and inspiring messages to pass on to people in local assisted living facilities.
[ad_2]