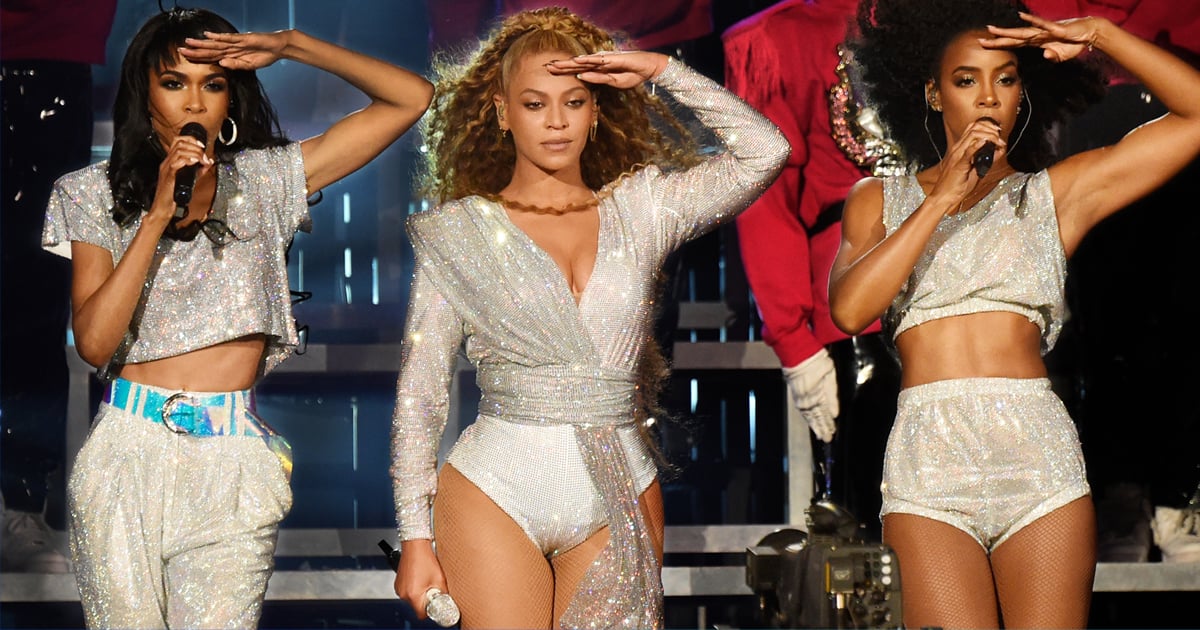 Beyoncé, Kelly Rowland and Michelle Williams Chat Reunion
When was the last time you called your friends to find out how they are doing? Three decades after the group's inception, the members of Destiny's Child still have a habit of phoning each other just to chat, and their group calls are just as hilarious and heartwarming as you might imagine. To coincide with the release of his new book on mental health, Sign up: How the reality of depression saved my life – and can save yours, Michelle Williams shared three recordings of her group calls with Beyoncé and Kelly Rowland, reminding us how important it is to ask your friends how they're doing.
"We love you and miss you so much," Beyoncé said at the first meeting of Michelle's book. "We are so proud of you, Mimi! You are so inspiring to both of us, and we love to see you become exactly who you are and for the world. [to] see your impact, your wisdom and your beautiful advice. "Ahem, please excuse us while we search for fabrics.
"Kelly and I feel so honored that we are now your safe place where you can express anything and everything."
In a separate clip, Michelle opened up about her inspiration behind the book and how talking about her feelings with friends like Beyoncé and Kelly has helped her get to a point where she can share what she's doing. learned with the world. "It's okay not to be okay," Michelle said. "And it's OK to tell someone you're not okay. Because honestly, I should have done that with you. I've been open about a lot, but I've never been. really honest about what i was really ….. Even though you have all turned out to be sure friends, sure sisters, sometimes people have to know that you won't be looked at any differently if you say, 'All of you , I've been really sad for too long. keep going. '"
Moved by Michelle's gratitude, Beyoncé made sure her friend knew how much they loved her. "Kelly and I feel so honored that we are now your safe place where you can express anything and everything," she said. "We know you are that to us, and you always have been to us, so we are just happy to be on this path and happy to witness the birth of your new chapter … It's been 20 years. . [of friendship]. It's not going anywhere. "
In another clip Michelle shared, the friends enthusiastically chatted about Kelly making chicken and rice soup and Beyoncé "making music" in the studio. Imagine being on Beyoncé's speed dial and being one of the first to know when to expect new music from her – wild! Hear heartfelt (and hilarious) conversations from upcoming friends.