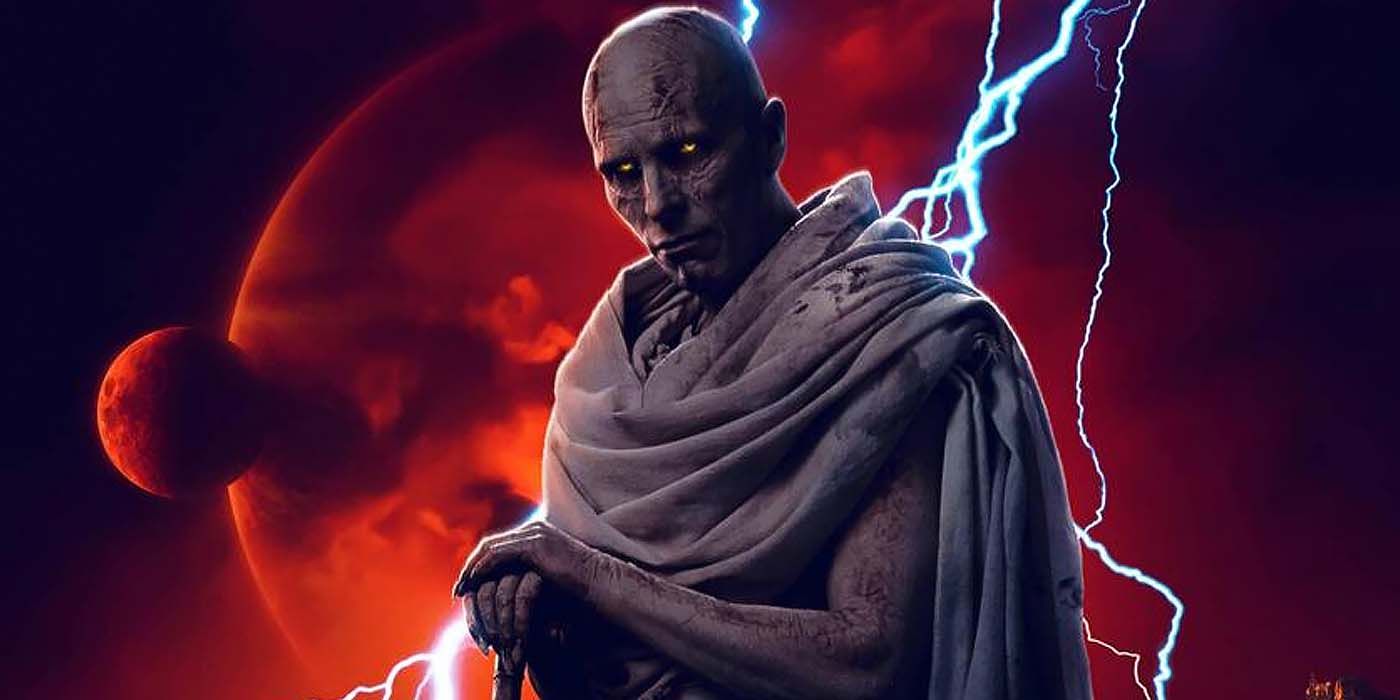 Chris Hemsworth Thought Christian Bale Was Too "R-Rated" In Deleted Scenes From Thor 4
Thor: Love and Thunder star Christian Bale recalls Chris Hemsworth's reaction to the bolder aspects of his performance not included in the final film.
Thor: Love and Thunder Star Christian Bale recently revealed that Chris Hemsworth thought some deleted scenes centering on Gorr the Butcher God were too extreme for the film's target audience.
Bale recalled Hemsworth's reaction to the unused and bolder aspects of his performance as Gorr in an interview with Inverse. "With Thor: Love and Thunder, [director] Taika [Waititi] and I kind of knew that some of the things we were doing probably wouldn't end up in the movie, but we just wanted to push and see," he said. "At the end of the day, it's and should be a movie that the whole family can go and enjoy. And Chris Hemsworth, a few times he looked at me, it was like, 'Man, that's a little too far. I don't think anyone wants to see that unless it's an R-rated movie.' But it was a great joy to give it a shot. And we had a lot of fun doing certain scenes and making certain scene choices, even though they didn't end up in the final cut."
Related: Thor: Love and Thunder Artist Reveals Heartbreaking Truth Behind Gorr's Monsters
As the Oscar-winning actor addressed Thor: Love and Thunder's deleted scenes in a previous interview, this is the first time he mentioned that some of them might not be suitable for younger viewers. Instead, Bale focused more on the two actors he was working with in this cut material, Peter Dinklage and Jeff Goldblum, neither of whom appear in the final cut. Bale described these scenes and others like them as "beautiful, shiny stuff" and noted that the quality material winding up on the editing room floor was part of the filmmaking process.
Why Gorr Looks Different in Thor: Love and Thunder
Another part of this process to be considered prominently in the development of Thor: Love and Thunder saw some characters redesigned for the screen. Such was the case with the design of Gorr the God Butcher in the film, which Marvel Studios President Kevin Feige later explained was altered so that Bale could portray the villain via prosthetics, not by motion capture. "Gorr the God Butcher looks awesome in the comics. We wanted to capitalize on that," Feige explained. "But if we had done exactly that translation, we would have lost all of Christian. So we decided early on that we didn't want him to be a motion-capture character."
Related: Thor: Love and Thunder Star Addresses Its Controversial VFX Scene
The decision to achieve Gorr's look through makeup and prosthetics came as a surprise to Bale himself, who said he only discovered it was after noticing how much he was required on Thor: Love and Thunderis defined.
Thor: Love and Thunder is currently streaming on Disney+.
Source: Reverse