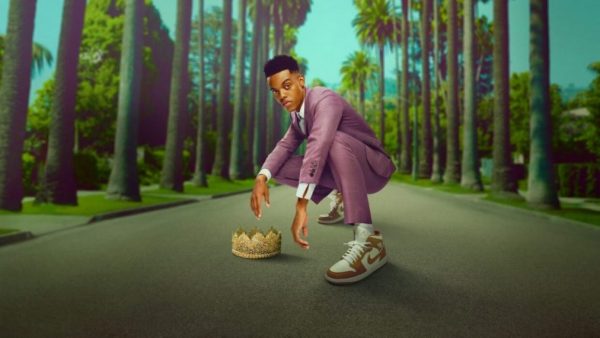 From Bel-Air to RHOLagos, here are all the exciting titles on Showmax right now –
In April, Showmax pulls out all the stops and gives us a request: subscribe or miss the fun.
There are a variety of new reality shows, docuseries and international series to choose from. Essentially, there's a little something for everyone and here are seven of the best available in April.
The Real Housewives of Lagos
Your life may be simple right now, but your weekend is about to be filled with drama, thanks to The Real Housewives of Lagos. The new reality show, which premiered on Friday, April 8, follows the opulent lives of six high-class Lagos women who work hard and play harder. Toyin Lawani-Adebayo, Iyabo Ojo, Chioma Ikokwu, Laura Ikeji-Kanu, Carolyna Hutchings., and Mariam Timmer
Fun fact: RHOLagos is the first Nigerian installment – ​​and the 16th international release – of the award-winning franchise, following the success of The Real Housewives of Johannesburg and Durban.
Produced by four-time Oscar winner Will Smith, the all-new Fresh Prince-inspired series Bel-Air is a prequel to the hit 90s sitcom and full of surprises. Set in modern America, it brings a whole new take on Will's heartbreaking journey from the streets of West Philly to the gated mansions of Bel-Air.
Jabari Banks stars as Will, alongside the freshly imagined Banks family, played by Adrian Holmes (Arrow), Cassandra Freeman (Inside Man), singer-songwriter Coco Jones, Akira Akbar (Captain Marvel, Good Trouble ) and Nigerian-American actor Olly Sholotan (Run Hide Fight) as the cool Carlton, with Jimmy Akingbola (Arrow) as Geoffrey.
Get ready for another season of top comedies. The talents are out and they are making things happen! Who's up for the giggles? This is half an hour of jaw-dropping stand-up comedy from a range of comedians.
Hosted by Ik Osakioduwa, the show promises to fill your weekend with cracking jokes that crack your ribs and make your stomach hurt.
Based on the Argentinian series La Chica que Limpia, detective series, The Cleaning Lady follows a smart Filipino doctor who comes to the United States for medical treatment in order to save his son. When the immigration system fails and pushes her into hiding, she becomes a housekeeper for the mob and begins to play the game by her own rules.
The detective series features Elodie Yung (The Hitman's Bodyguard and The Defenders), Adan Canto, Lisa Weil (How to Get Away With Murder) Eva De Dominici, Oliver Hudson (Scream Queens) and Martha Miller.
Part survival epic, part psychological horror, and part coming-of-age drama, the series tells the story of extremely talented high school girl soccer players who survive a plane crash deep in the wilderness. northern savage and their descent into a team of savage adults trying to piece together what happened 25 years ago.
Fun fact: The series was named Best Horror (2021), won the Critics Choice Award for Best Actress in a Drama and a Critics Choice Super Award for Best Actress in a Horror Drama.
Boss Level stars Frank Grillo as a retired Special Forces soldier trapped in a constantly repeating time loop on the day of his murder as he tries to unravel the mystery behind his untimely demise.
Sci-fi is full of iconic actors, including Mel Gibson, Naomi Watts, Michelle Yeoh and Ken Jeong.
This true-crime documentary chronicles the harrowing 11-hour journey of college students, Hannah Cornelius and Cheslin Marsh in 2017. While Marsh survived a near-fatal assault, 21-year-old Cornelius was brutally raped and murdered. The case made international headlines.
Last Blue Ride features CCTV footage from the night alongside a re-enactment of that hellhole, narrated by Marsh himself. There's also footage of his funeral, moving interviews with family and friends, and the ensuing trial in the film that director Anthony Molyneaux says "intends to honor his memory."
If you liked these titles, discover other super interesting ones like Judging Matters, Somebody Somewhere, Flatbush Misdemeanors, American Rust, Curb Your Enthusiasm, Ray Donovan, I'm Fine (Thanks For Asking), The Boy Behind The Door, The Reckoning, Mayday, The Alpinist, Phoenix Rising, Painting With John, Freddie Mercury, Ashley Banjo: Britain in Black and White, Waiting for Goldman, all on Showmax.
That being said, pay as little as 1,200 on Showmax to watch this eclectic selection of movies this weekend. To visit www.showmax.com to start.