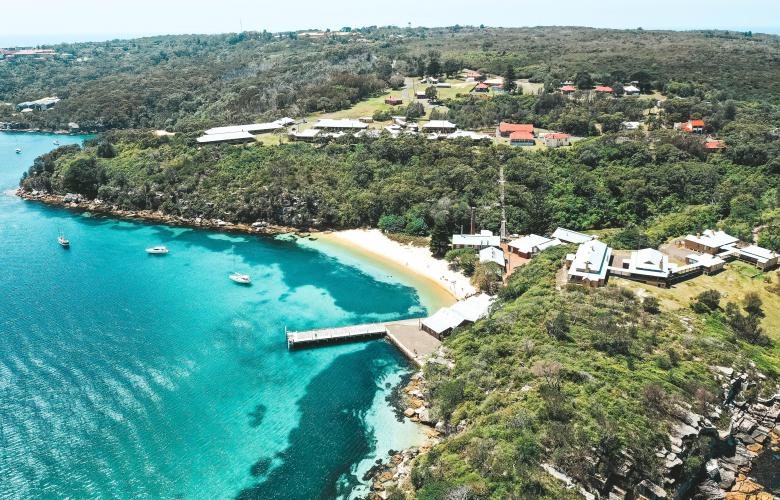 Iconic Sydney Harbor Landmark Q Station for Sale – HTL & CBRE
Q Station, a majestic plot on the Sydney Harbor waterfront in Manly, is for sale through exclusive agents HTL Property and CBRE Hotels.
Occupying 30 hectares of land overlooking Sydney Harbor, Q Station is a 'once in a lifetime' opportunity to acquire a historic and immaculate tourist operation located just 20 minutes from Circular Quay.
Q Station features a diverse hospitality venue, offering a 105-room hotel, multiple F&B outlets, and expansive grounds with stunning views of Sydney Harbor – the perfect setting for weddings and events.
Like the Sydney Harbor Bridge Climb, Sydney Opera House and Taronga Zoo, the Q Station derives its unprecedented magnetism from accommodation assets from a combination of its visual and physical location on the harbor side.
"We just love this place, and we will always love it; but now is the time for someone else to take the offering to the next level and deliver something truly wonderful for Sydney, "commented current directors Max Player and Suzanne Stanton of The Mawland Group.
In addition, and just as importantly, Q Station also provides the public with an authentic representation of the historic structures and facilities of buildings that were once integral to Australia's first immigration process dating back to the mid-1800s. The historical origins of Q Station are now juxtaposed with Q Station's increased recognition as a popular filming location, having hosted Baz Lurhmann's blockbuster The Great Gatsby and Mel Gibson's Hacksaw Ridge.
"The Mawland Group has made an invaluable contribution to Sydney by re-establishing Q Station and hosting experiences for the thousands of guests who visit Q Station each week, which will provide a new owner with the foundation to launch additional revenue-generating initiatives. Said Andrew Jackson, National Director of HTL Property.
"This is a truly generational opportunity to acquire one of Sydney's founding assets, offering a diverse, large-scale Sydney Harbor hotel business that is irreplaceable because of its history and grandeur. .
It is for this reason that we anticipate a deep and broad interest from discerning investors and operators seeking to enter the Sydney tourism and leisure market in Sydney Harbor, one of the most recognizable and desirable places in the world, "added Mr. Tom Gibson, Director of CBRE Hotels.
Q Station is an irreplaceable asset sold exclusively by HTL Property and CBRE Hotels through an international expression of interest sales campaign ending October 28, 2021.
To request a copy of the Information Memorandum, please contact one of the Marketing Officers using the contact details below.