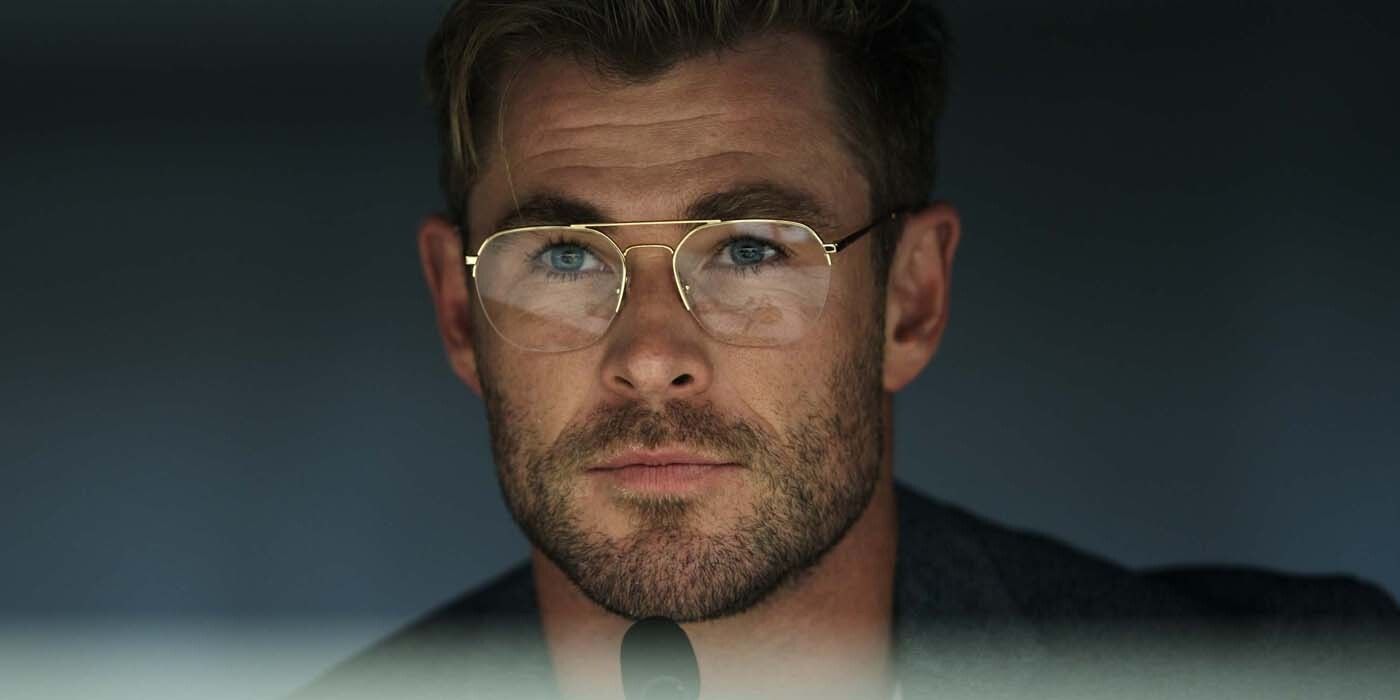 Miles Teller Says It's Time For Chris Hemsworth To Expand Beyond Thor And The MCU
Chris Hemsworth has played Thor in the Marvel Cinematic Universe for over a decade now and will make at least one more appearance in Thor: Love and Thunder. But his Spiderhead co-star Miles Teller thinks it's time for audiences to see him beyond the Asgardian and the hit franchise.
In a recent interview with Collider, Teller spoke about his experience working with Hemsworth, saying, "He's really just a gamer. I think the more things he does outside of Thor that people can see, I think they're really going to start talking about him as a great actor, not like Thor, superhero, or all that. And those roles are really hard to do. After trying a bit with all the green screen , it's really tough and I think Chris is fair, he can do whatever he wants, man. There's not a single performance he's not capable of, and he absolutely raised my game. "
RELATED: Thor 4 Image Introduces Portman and Hemsworth's New God Helmets
Hemsworth himself recently hinted that he might not be far off leaving the MCU. He previously said, "Well, the last [Marvel movie] I shot Thor: Love and Thunder and it might be my last Marvel movie, I don't know. It was a crazy, fun, wacky experience, like all Taika Waititi movies are… I've played this character for ten, eleven years now, and each time it was new and exciting, and this one- This was no exception to that."
On top of that, the actor revealed that one of his return conditions was the involvement of director Taika Waititi, with whom he previously worked on the hugely successful Thor: Ragnarok. He said, "I don't know if I would have done another if Taika hadn't said yes, he was going to."
RELATED: Chris Hemsworth Admits Thor 2 Left Him "Bored"
The actor has appeared in eight films across the MCU's "Infinity Saga," his last appearance in Avengers: Endgame, in which he left Earth with the Guardians of the Galaxy after Thanos was defeated. Upcoming Trailers Thor: Love and Thunder show the Asgardian's search for peace, now over being a god and a superhero.
There's speculation that the new God of Thunder will be Jane Foster, who wields Mjolnir, which has now been rebuilt and given new powers, but Waititi recently seemed to dismiss those theories. "I think a lot of fans are going to potentially assume, 'Oh, OK, it's the passing of the torch'…I'm not aware of any Marvel plans for the future, but I don't think that be the case."
Thor: Love and Thunder hits theaters on July 8.
Source: Collider