Mysterious character appearing with Spider-Man in Marvel's "Coolest Scenes of All Time"
Tom Holland gave a massive update to Spider-Man: No Path Home about Peter Parker sharing a jaw-dropping scene with a mysterious character as they talk about what it's like to be a superhero.
Related: Fans Predict 'Spider-Man: No Way Home' Second Trailer Release Coming Soon
Other than a few new footage showing Tom Holland's Peter Parker taking on Alfred Molina's Doctor Octopus in Marvel's New York City and some leaked footage surrounding Spider-Man's new costume, there's little information from Marvel about the film. .
The movie's biggest mystery is, in fact, its cast. At present, No way home mainstays Tom Holland (Peter Parker), Zendaya (MJ), Marisa Tomei (Aunt May), Jacob Batalon (Ned Leeds) and Benedict Cumberbatch (Doctor Strange) as the main cast. However, with delayed promotional material, fans are suggesting new or even familiar game-changing characters join the MCU in the film.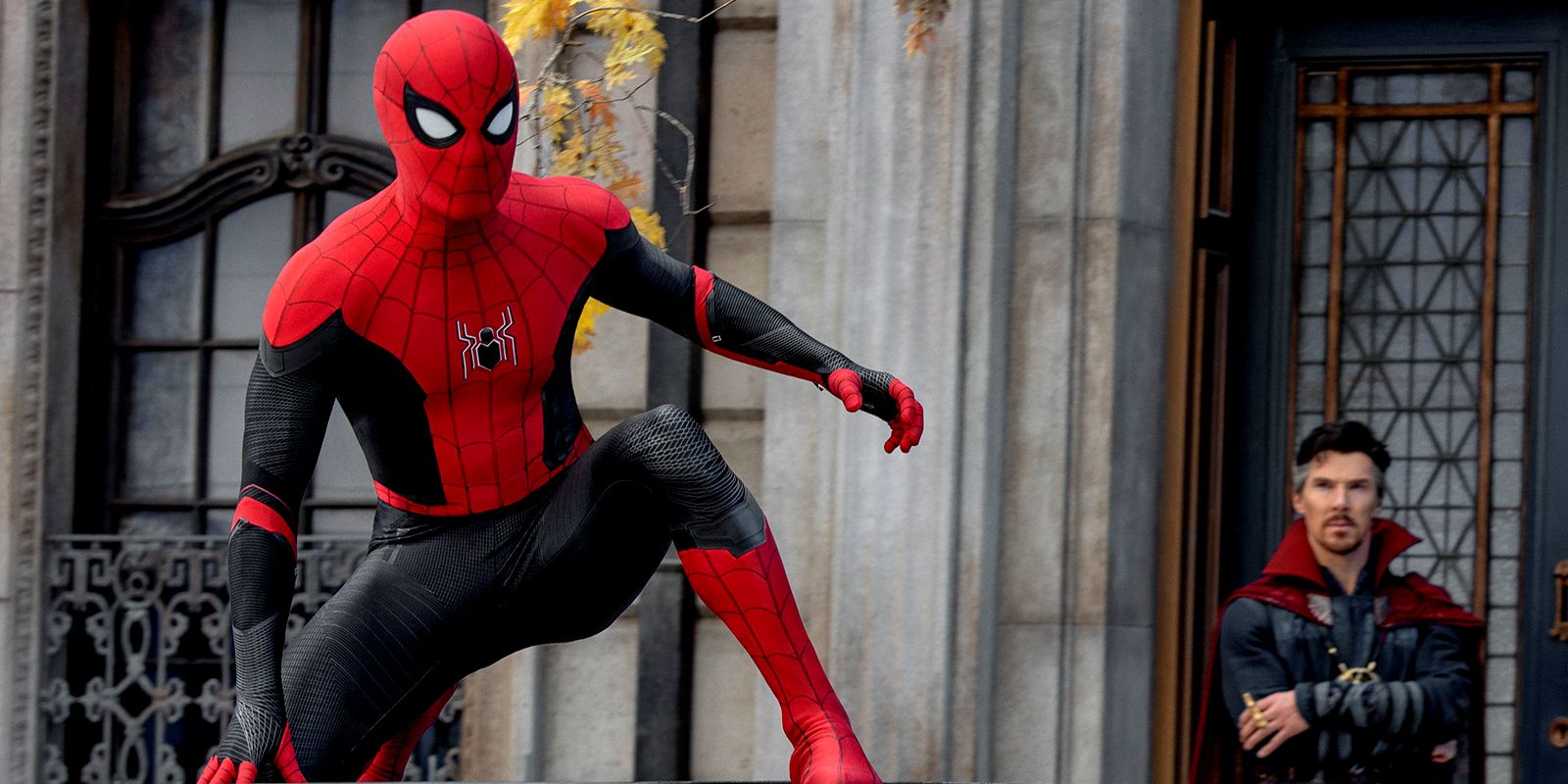 In a recent interview with Empire Magazine, Tom Holland that for the film, his character of Peter Parker shares a scene with Aunt May (Marisa Tomei), Happy Hogan (Jon Favreau) and a mysterious character:
"It's four people sitting at a table, having a conversation about what it's like to be a superhero, and it was amazing."

"The other day we watched the scene, my brother and I, and our jaws were on the ground."
Marvel tail theories on who might be the fourth character in the scene. I immediately think of the Spider-Man characters of Tobey Maguire or Andrew Garfield. But, the scene might even belong to MCU newcomer Daredevil (Charlie Cox), a character who is widely expected to join the Marvel Universe in. No way home.
Related: Marvel Announces New Daredevil Series, Return Of Fan Favorite Character
The scene could feature lawyer Matt Murdock sitting with Peter Parker and their family to explain the responsibilities of being a superhero. The theory makes sense after the trailer shows Parker is in custody and on trial for the death of Quentin Beck / Mysterio in Spider-Man: Far From Home (2019).
For a post-credit scene, the seat could be filled with villains, like Sandman (Thomas Haden Church) or Eddie Brock / Venom (2021). Given that Holland's jaw was on the ground watching the moment, it's clear whoever Peter Parker shares the scene with is someone brand new to the MCU.
Related: Producer Admits 'Pimping' Concerns Endangered All-Female 'Endgame' Scene
by marvel Spider-Man: No Path Home will be the crème de la crème of Marvel movies in 2021 and will undoubtedly have an impact on the Marvel Cinematic Universe for years to come. Marvel fans can watch the new Marvel movie in theaters on December 17, 2021.
More about Spider-Man: No Path Home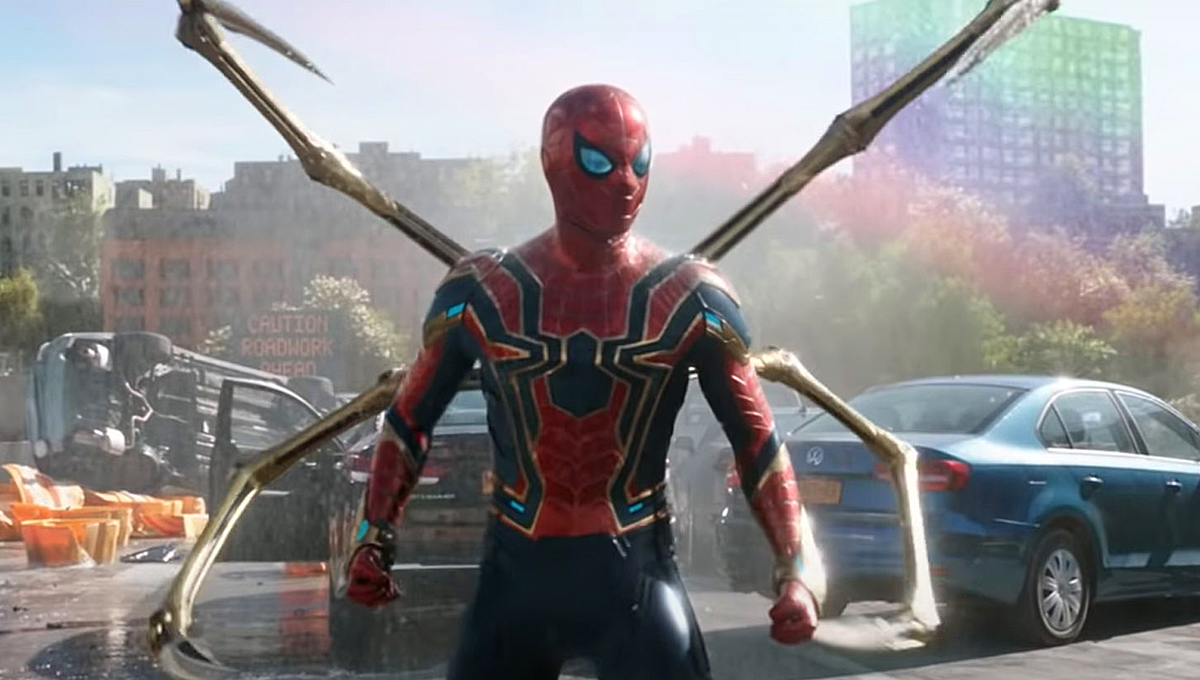 After a groundbreaking trailer "leaked" to the internet ahead of its official release, Marvel fans have been on red alert for new content surrounding the film.
The Marvel Universe becomes much more than Marvel Characters / Earth's Mightiest Heroes like Star-Lord / Peter Quill (Chris Pratt), Iron Man (Robert Downey, Jr.), Captain America (Chris Evans), Thor (Chris Hemsworth), Doctor Strange (Benedict Cumberbatch), the Winter Soldier (Sebastian Stan), Hawkeye (Jeremy Renner) and Captain Marvel (Brie Larson) – thanks to the Multiverse powered by Loki.
Related: Tom Holland AND Sony May Just Confirm These 'Spider-Man: No Way Home' Rumors
Avengers: Infinity War (2018), Avengers: End of Game (2019), and Spider-Man: Far From Home culminate in the epic "Spider-Man" trilogy. Spider-Man's great forces are put at the service of Alfred Molina's Doctor Octopus and villainous Green Goblin's (Willem Dafoe) team with the Sinister Six to crush Spidey.
Do you think Maguire and Garfield will appear in Spider-Man: No Path Home? Let us know in the comments!