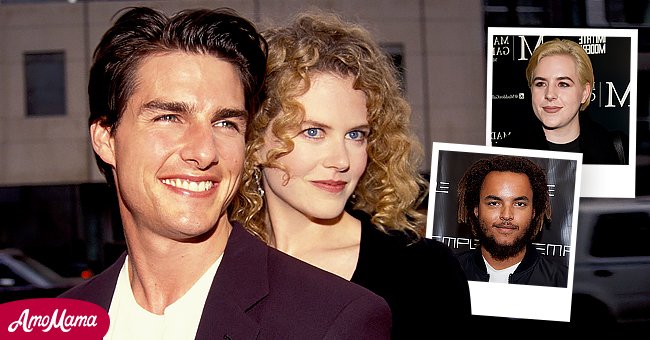 Nicole Kidman on her only regret in life as she was separated from her older children
Nicole Kidman has had it all, from staring in blockbuster movies to winning some of the industry's most enviable accolades. There is one thing, however, that she wishes she had done differently.
Nicole Kidman is a household name, and her films have won her some of the most coveted awards including a British Academy Film Award, Screen Actors Guild Award, two Primetime Emmy Awards, and five Golden Globe Awards.
However, his success over the years only amplified the regret in his life: not having more children. The mother of four says that if it had been possible she would have had a family of ten.
Kidman was married to her ex-husband Tom Cruise for eleven years between 1990 and 2001, and it was during this time that she suffered an ectopic pregnancy followed by a miscarriage. She was told she was unlikely to conceive.
It broke the heart of the actress because she always wanted a big family. Along with Cruise, she adopted two children, Isabella, 28, and Connor, 26.
Although she wants more, she hasn't completely missed being a mother. She is a force present in the lives of many children. She said:
"I have six nieces and nephews and I'm the 12 year old godmother. I love mothering, I love children – they are quirky, funny and unfiltered."
His relationship with his two eldest children was not, however, all rosy. The actress, who shares two other children with her current husband, Keith Urban, has been separated from her children for a long time now.
Kidman spoke about the childhood of his older children, saying they spent most of their time live in a trailer, while the former couple, who starred in "Eyes Wide Shut", shot the film.
She says they shot the movie for two years and their favorite dish was still spaghetti. When their parents weren't making movies, Isabella and Connor spent most of their time in London.
Isabella, who Kidman says has always felt more British than American, lives in London.
Now, as adults, the two don't seem to share a relationship with their mother. Even though she never talks about the reasons for the distance, it was reported that the family cut her off because she had withdrawn from the Church of Scientology.
Cruise and his two children are staunch believers in the church. Kidman has previously spoken of her thoughts on her children attending church, saying she supports their choices.
The Aquaman actress, however, denies claims that, more than anything, a child needs the love of its mother. And whatever decisions they make in their life, she will always love them. She added About that:
"They made the choice to be Scientologists. It is our job as parents to always offer unconditional love."
When Isabella married her husband Max Parker in 2015, Kidman not only wasn't invited, she didn't know her either. girl was getting married. It puts into perspective how much distance there is between mother and daughter.
She, however, was delighted that her daughter had found love and wished her well. Isabella, who Kidman says has always felt more British than American, lives in London.
Connor, meanwhile, lives in Florida and is a fisherman, and although he remains low-key on social media, he often shares a photo on a boat at sea.