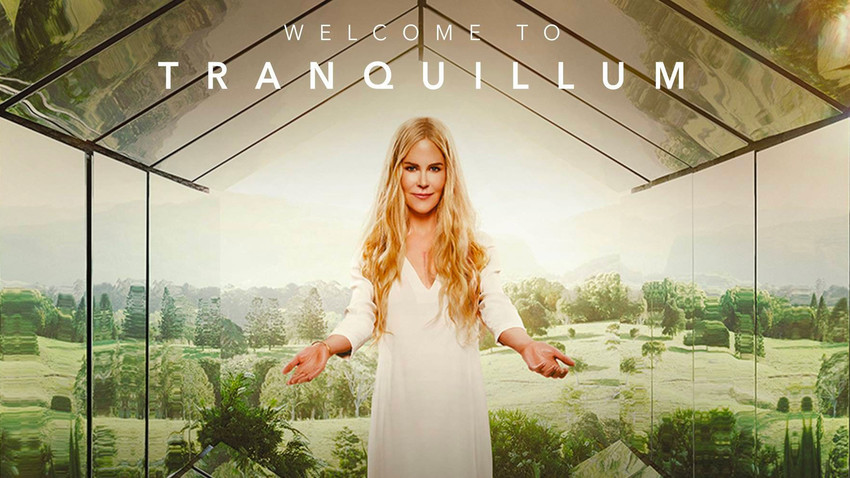 NOTICE: Nicole Kidman's Russian Looks So Hot … But So OFF!
The Hollywood icon is the star of the recently released miniseries "Nine Perfect Strangers", where she plays a Russian woman named Masha. But does she speak Russian? If you ask me, she looks damn sexy, but that's it.
Let's get it straight first: I just love Nicole Kidman. I think she's a wonderful actress and an incredibly beautiful woman. If we assume that every marriage has an actress to blame for jealousy, Nicole Kidman would be the one for me. Every time I say, "Damn there's a new movie online with Kidman, let's see that! My wife rolls her eyes and says, "Maybe I'll leave you alone, huh?"
So, I watch Nicole Kidman play a Russian woman named Masha (with the rather Ukrainian surname of Dmitrichenko, which we learn at the end, but never mind). Suddenly the number of Google searches started to skyrocket: anyone who was not Russian was trying to find out what lapochka supposed. The more enterprising users rushed to upload their own explanations to YouTube to increase the number of views. All of this activity is, of course, thanks to the wizarding beauty of Tranquillum House.
'La-póchka' … wait, what?
Masha actually has virtually no chance of slipping Russian throughout history, as she is surrounded almost exclusively by Americans. This does not prevent him from saying the word "la-póchka" as many times as possible in an episode. Each woman in the series is a la-póchka, as well as her daughter… At one point, a different character even addresses Masha with the words: "And now, la-póchka? I seriously expected Masha to give this name to her beloved village goat as well (at least one could easily imagine a real Russian woman doing it), but, to my dismay, the goat was not called that "hey, baby").
But what does "la-póchka" really mean? Unfortunately, absolutely nothing! The word póchka – the way Nicole pronounces it – means "kidney" or "bud" (as in the part of a plant), nothing more. And since Russian is neither French nor Spanish and does not belong to the group of Romance languages, we only really say "la-la-la" when we sing a song.
Nevertheless, the mysterious word Nicole should have spoken does exist – and it is pronounced "lápachka" (the second vowel being an "o", but pronounced "ah"). It's one of the many words you can call a child, or any loved one really – it's a diminutive term for things like baby, honey, sweetheart, sweetheart, etc. Today, many think that the diminutive word "lápachka" comes from "lapa" (this is also how one can call his relatives) and means (small) paw. But, alas, it is not Right before lápachka they said lápushka and no one remembers why …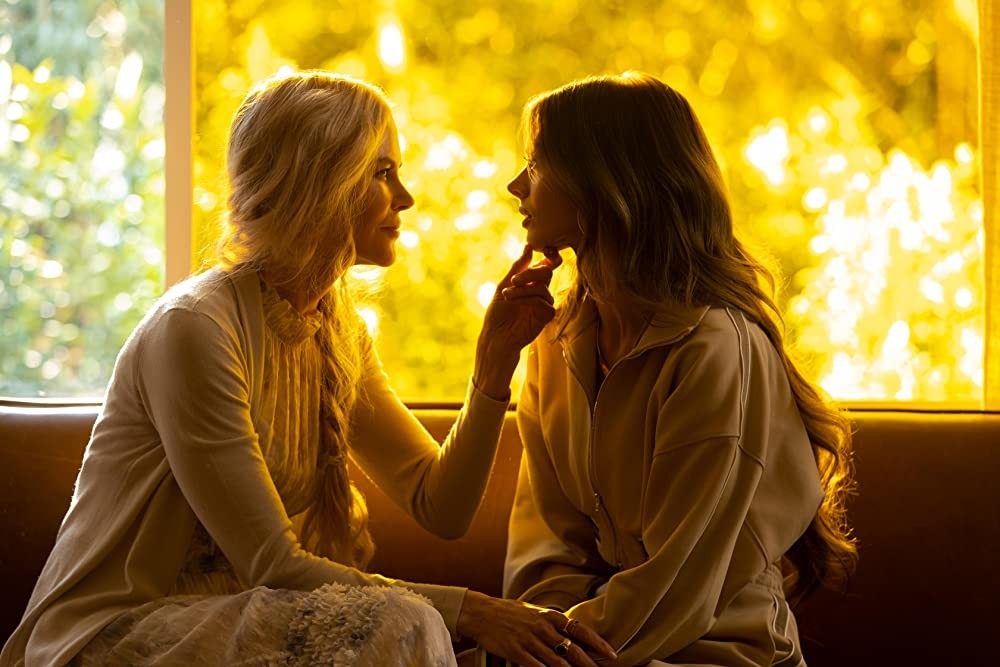 La-pochka!
Jonathan Levine / Hulu, 2021
The B word!
The most famous English word is, without a doubt, the 'F-word'. There is hardly any Hollywood movie that doesn't use it. The Russian Masha also uses it generously: "It's Tranquillum. I mean f– with all of you. It's a simple word: ask anyone on the planet to swear in English and it's the first word they'll say – in perfect English too. Russian is the reverse. You can have excellent command of the language and only learn much later (if ever) to pronounce the famous and ubiquitous "B-word" (as long as we're on the subject: this is not a direct translation of the word. F English … for that you would need some 'electronic word'. But we'll save this discussion for another time).
The word B in Russian denotes – how can we say it delicately – a fallen woman and is used as an interjection and serves to convey strong emotions of happiness or irritation and rage and everything in between. So why do people find it so hard to pronounce? Well, the answer might lie in its phonology being difficult like F! I mean, B, how hard …
If you want to say / blajæt / correctly, do what works, but never listen to audio lessons created by people whose native language is not Russian. It's simple: none of them can pronounce it correctly. And you can trust me on that, because I've been studying the language for over 20 years and have an absolute pitch, so the vocal apparatus is in order – and I always avoid the B word at all costs.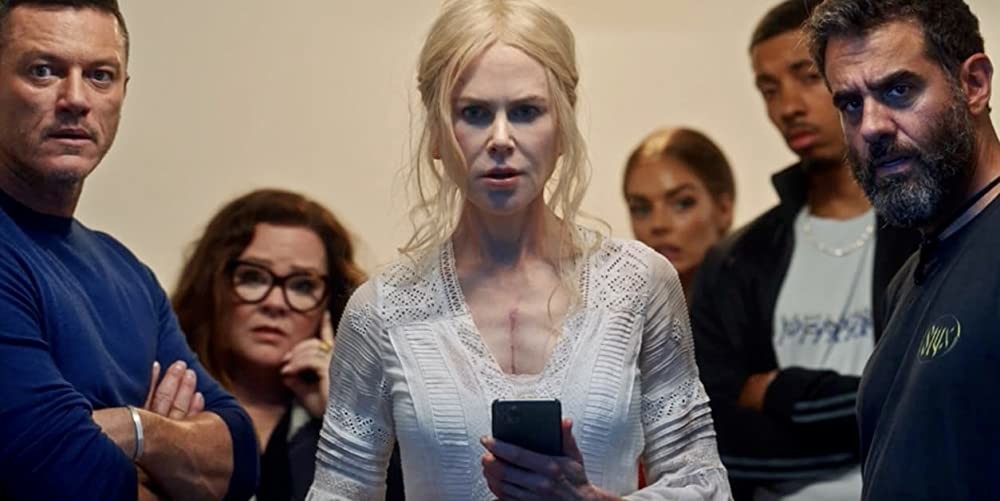 / blajæt / ?!
Jonathan Levine / Hulu, 2021
What I'm getting at is getting Nicole Kidman to say this is a huge misstep on the part of the writers of the show: it ends up appearing as / blet /, which, again, doesn't mean say nothing. If the production had involved a single Russian speaker or specialist, they surely would not have chosen to use a word that 99.9% of foreigners cannot pronounce. You really don't have to go to the bottom of the hat with Russian: there's everyone's favorite 'P-word', the already mentioned E-word, the 'S-word' – even yo- mayó, or the more exotic, but no less well-known, yókrniy babái. All alternatives are good here, you really don't need to hit / blajæt / (By the way, I can do a separate explanation on the other phrases mentioned here, if readers wish. Let me know in the comments section!).
"Let me speak Russian with my heart!" "
The creators of the series obviously decided that Masha's "Russian" should be underlined with more than two words. So, in one of the episodes, they make him say the following whole sentence: "Schyastye, chto my zdes!("How wonderful that we are all here!"). The pronunciation was relevant here, despite not knowing how to say "how" in Russian, so she mumbled something like "this is schiastia… ", But this is a minor point.
Nicole Kidman's "Russian" crown jewel was kept for the last few sentences of one of the episodes. The English subtitles read: "He's here, isn't he? It's you. You are the key, "Masha said in the following manner: "On zdies, nie tak ly?" Etó fso dla tebe.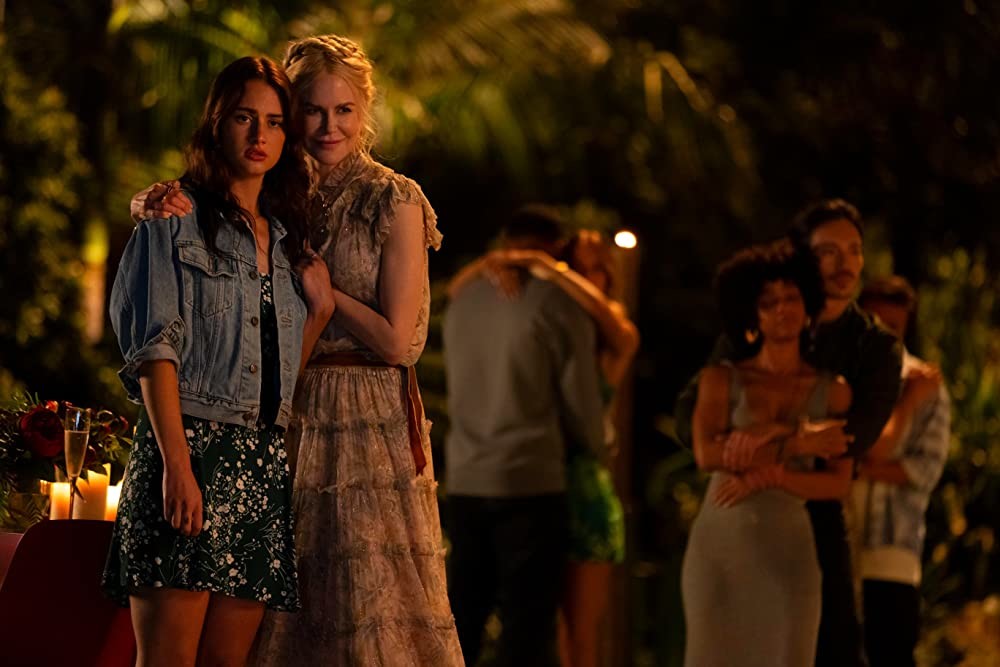 On zdies, nie tak ly?
Jonathan Levine / Hulu, 2021
Aside from the fact that she never says "you are the key", instead of saying "it's all for you", there are problems with pronunciation, accents and intonation here. But since it is a thankless task to go over every little detail that foreign actors get wrong, let me remind you of this Russian gentleman, who "spoke with his heart" in English. Listen and imagine Nicole doing the same in Russian.
Anyway, I admire Kidman. I'm not impressed with the miniseries, but it still impresses me. And if my wife ever leaves us alone to chat as promised, I certainly won't wait for Nicole to speak Russian. Most likely, I will be lost and unable to remember a single English word to tell him how sorry I am for writing this stupid article!
If you use all or part of the content from Russia Beyond, always provide an active hyperlink to the original content.