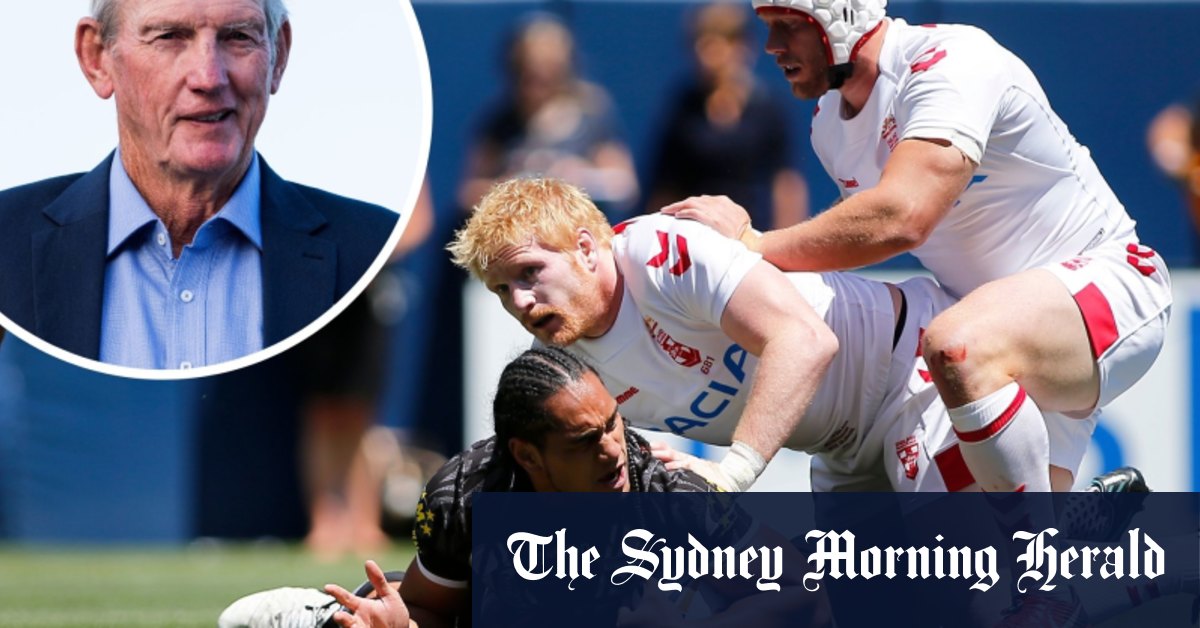 Wayne Bennett warns US investment in rugby league must be serious
Bennett said a long-term strategy must be employed.
"They have to commit to it for the next decade," he said. "You have to put development workers on the ground there. All young footballers would love to go there if there was an opportunity, I have no doubts about that.
"You don't have to be superstars to go out there and get the game started locally if you have a good structure there.
"Don't stray from it anymore. Think of all the money that has been spent; Australia was there, England and New Zealand were there, Queensland was there. What did we leave there? We got on the plane and went home.
The latest foray into the United States was the Denver Test, a concept the NRL did not support. When the promoter suffered a financial loss, they defaulted on their obligations, including player payments.
Loading
"The support wasn't there when it should have been," Bennett said. "We had about 19,000 people at Mile High Stadium in Denver. People had come a long way to see it and it captured many people's imagination.
"It will be [again], it is an excellent product. There is a large amount of corporate money that could come from that part of the world as well. We need America, but we have to commit to America. I'm all for it if we're serious about it.
The Newtown Jets signed NFL star Manfred Moore in 1977, but there has been no serious attempt to lure gridiron talent to the league since. Bennett said there are plenty of college athletes who could make the switch, but only if the game invests time and money in the business.
"You go and pick a player from there and say, 'You're going to play rugby league now', it's a four or five year project, if it works at all," Bennett said.
"You see that with Aussie Rules here with Israel Folau and Karmichael Hunt; they knew and had seen Aussie Rules, but at the end of the day, they didn't get there either. They made teams but were never the players they were in our game. That doesn't mean we can't do it, but we just have to commit to it and stick with it.
"Don't stray from it anymore."
Stream the NRL Premiership 2022 live and for free on 9Now.
Sports weekend expert news, results and analysis sent every Monday. Subscribe to our Sports newsletter.