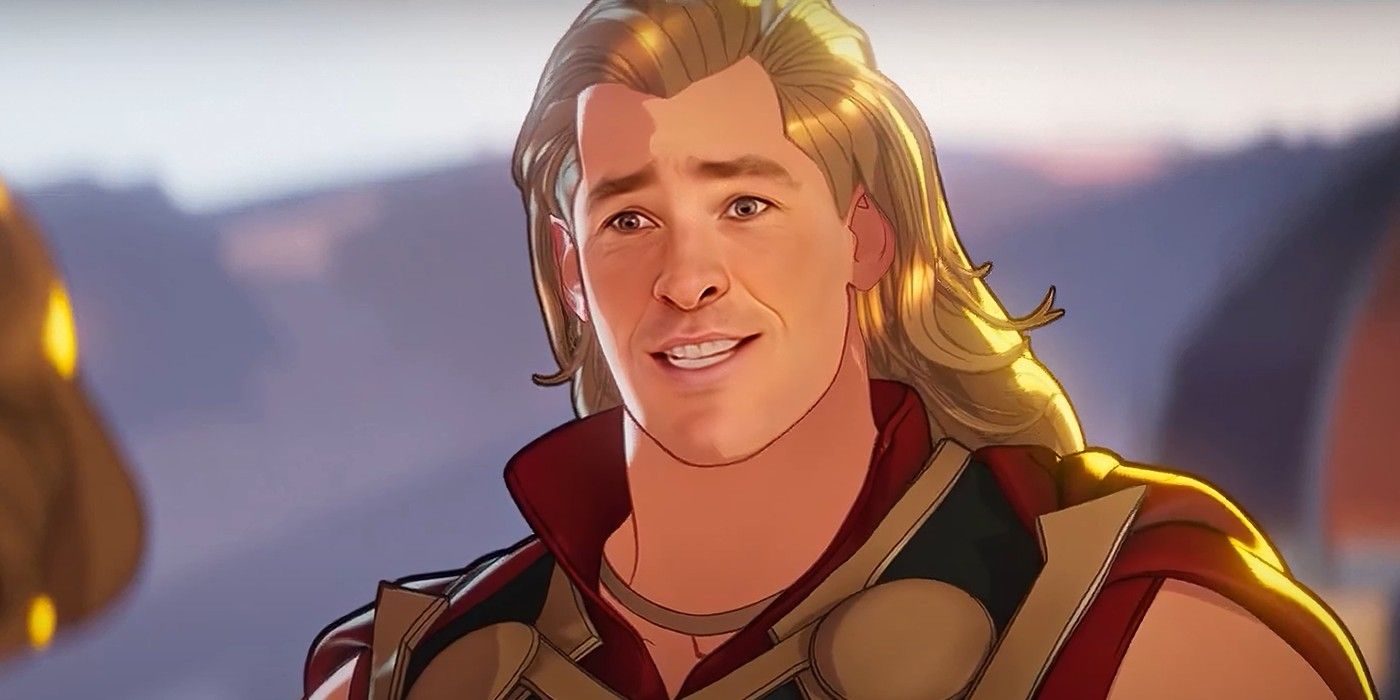 What if Deepfake showed just how accurate animated Thor is for Chris Hemsworth
Live deepfakes are common these days, but a new video takes things to a different level by putting Chris Hemsworth in the What If …? Animation.
A mad person What if…? deepfake shows how well the animated Thor matches Chris Hemsworth by putting the actor directly in the series. What if…? represents a major first for the MCU as it brings the franchise into animation. The Disney + series, which begins its last two weeks of season 1, imagines different alternative scenarios within the Marvel universe. From Peggy Carter taking the Super Soldier Serum to Doctor Strange choosing a darker path, it seems no idea is too far-fetched for What if…?.
Last week's Episode 7 centered around a very different version of Thor. Voiced by Hemsworth, What if…?The variant of the character grew up as an only child. As a result, Thor became much more spoiled and immature. What if…? Episode 7 was perhaps the lightest episode of the season, and it sparked an online debate about whether he handled Thor's new characterization well. Still, not many can say it wasn't fun, and it was wonderful to hear Hemsworth play Thor again. He only provided his voice for What if…?, although a new video imagines a show where he took things a step further.
Related: The MCU Just Reconnected Thor's Dumbest Phase 1 Mistake
Created and shared online by stryder HD, a What if…? deepfake puts Hemsworth's likeness in the animated series. It's really shocking to see a more realistic face on an animated body, but the deepfake also hammers out just how precise What if…?Thor's animation is. The original version just lacks some of the finer details of Hemsworth's face, like the creases under his eyes and between his eyebrows. Find out below.
Click here to watch the video on YouTube.
What if…?The animation style of has sparked debate among fans, as not everyone appreciates the cel-shading used in the series. As odd as it can be sometimes, it's definitely a more natural animated look than deepfakes. Still, this video is an interesting way to combine the live action with What if…?is now a typical style. Like all deepfakes, it's sure to leave mixed impressions on fans.
Hemsworth to return to live-action realm for next MCU project, 2022 Thor: Love and thunder. He is also likely to be heard in the last two episodes of What if…? season 1, since the end of episode 7 heralded the arrival of a major threat to his universe. In other words, Marvel fans will be seeing a lot of Thor going forward. Where he could go next Thor: Love and Thunder remains to be seen, although Hemsworth has said it will not be his last film. Fans will just have to wait and see what comes next.
More: Every MCU Easter Egg In What If? Episode 7
What if…? releases new episodes Wednesdays on Disney +.
Source: HD stryder
Eternals (2021)Release date: 05 November 2021
Spider-Man: No Path Home (2021)Release Date: December 17, 2021
Doctor Strange in the Multiverse of Madness (2022)Release Date: March 25, 2022
Thor: Love and Thunder (2022)Release date: 06 May 2022
Black Panther: Wakanda Forever / Black Panther 2 (2022)Release Date: 08 Jul 2022
Wonders / Captain Marvel 2 (2022)Release Date: November 11, 2022
Ant-Man and the Wasp: Quantumania (2023)Release Date: February 17, 2023
Guardians of the Galaxy Vol. 3 (2023)Release date: 05 May 2023
Babylon 5 reboots with original creator in development at the CW
About the Author